As Canada's capital city, Ottawa has a reputation as a small, quiet, sleepy town. But in reality, this diverse and beautiful city holds a lot of opportunities for career growth, entertainment, and putting down roots. You may be on the fence about moving to Ottawa, so we are here to educate you on why it could be a good fit for you.
Career Opportunities:
In 2018, the unemployment rate in Ottawa was 4.4%, which was lower than the Canadian average of 5.9% (livingin-canada)1. This is largely because Ottawa has such a variety of employers with both public and private. The Federal Government of Canada is the largest employer in Ottawa, accounting for more than 100,000 Federal Government employees (livingin-canada)1.
Beyond government, Ottawa has sometimes been called "Silicon Valley North" because of the number of high-tech companies. There are more than 1,800 technology companies in Ottawa, such as Shopify, Kinaxis, Blackberry QNX, and InnovaPost (livingin-canada)1.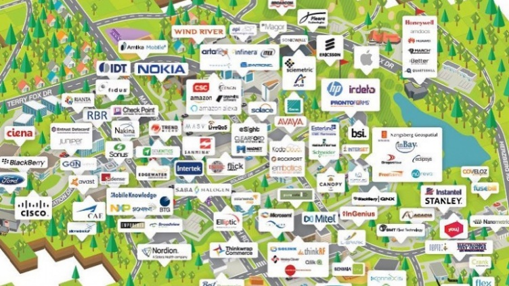 Ottawa is officially a bilingual city; however, many of its jobs cater to unilingual applicants. Even Ottawa's universities and colleges, of which it has six, cater to English, French, and bilingual students. 64% of people's mother-tongue is English, 15% is French, and 21% speak other languages (livingin-canada)1. Given the incredible diversity of the city, whatever language you speak you can feel at home in Ottawa.
Quality of Life:
According to Living in Canada1 Ottawa boasts the second highest quality of life of any city in North America. Ottawa ranks highly in most quality of life categories and particularly strongly for population growth, low crime, number of doctors, and culture (livingin-canada)1. Ottawa is also one of the cleanest cities, ranking 4th out of the world's 300 largest metropolises (hikebiketravel)2. The city has an abundance of greenspace and parks, having one of the highest averages of parks to residents (wemovetheworld)3. And just across the river you can find the beautiful Gatineau Park; perfect for activities in all seasons such as hiking, skiing and snowshoeing, swimming, and cycling. With its beautiful surroundings, Ottawa definitely does not feel like a concrete jungle.
Housing:
Given Canada's housing boom, Ottawa proves to be one of the more affordable cities, especially compared to Calgary, Toronto, and Vancouver (livingin-canada)1. Depending on your location in Ottawa you can rent an apartment that can on average range from $700 – $1400 and some going higher (moving2canada)4.
Based on the most recent figures available from 2016, the Canadian average household income was $92,764 a year, while Ottawa's was $100,760 (livingin-canada)1. This higher average household income, along with lower housing costs, makes it an affordable place to call home.
What to do in Ottawa:
Now that you're settled in, here is a list of fun things you can do in Ottawa:
Ottawa has restaurants representing a variety of cuisines from around the world
While more laid back than the night life in Toronto or Montreal there's plenty of bars and clubs in the downtown core such as the Byward Market area, especially on the weekends (livingin-canada)1
Ottawa has the world's largest ice-skating rink in winter – the Rideau Canal!
Check out Ottawa's museums, galleries, historic sights, and playhouses – many of which have free or discount days. We highly recommend the National Arts Centre (NAC), The National Gallery of Canada, and the Bytown Museum.
Ottawa has a vibrant LGBTQ2+ community. Check out Ottawa's gay bars, clubs, and to take in Ottawa's impressive Pride events
Ottawa has music festivals for all seasons, such as Bluesfest, Jazzfest, Folkfest, and Escapade
If you live in Ottawa please tell us your favourite thing about the city!
Reference's:
1: https://www.livingin-canada.com/living-in-ottawa.html
2: https://hikebiketravel.com/30-fun-weird-interesting-facts-ottawa/
3: https://wemovetheworld.com/blog/pros-cons-moving-to-ottawa/